BB Media Group is an international company focused on digital film distribution, technical solutions, and YouTube guidance. With operations in Europe and North America, we provide specialized services in digital rights management, utilizing YouTube's content ID system. Our certified team specializes in channel management, optimization, monetization, anti-piracy, and metadata. We strive to maximize our partners' profitability by offering the best solutions. Our comprehensive services cover the entire process, including audit and analysis, strategy development, uploading and managing of video assets, as well as monitoring and reporting.
Emilia Ciszewska
Managing Director
Runs BB Media Group with confidence and ensures its development, both as a company and as a team. She is the leader in building relationships with partners and in any area where her industry knowledge and experience are needed.
Jakub Ciszewski
Head of Digital Rights Management
Lead and manage the digital rights management department. Develop strategies to protect intellectual property, manage licensing agreements, and mitigate digital piracy risks. Ensure compliance with copyright laws and negotiate contracts.
Holder of Digital Rights, Audience Growth certificates
Karol Kulpa
Head of Channel Management
Lead and oversee the management of YouTube channels. Develop content strategies, optimize channel performance, and drive subscriber growth. Manage partnerships, and analyze performance metrics. In addition, his specialization lies in resolving ownership conflicts and safeguarding video content and live broadcasts against unauthorized duplication.

Holder of YouTube Channel Growth, YouTube Asset Monetization, YouTube Content Ownership, YouTube Music Certification certificates
Katarzyna Węglińska
Channel Management - specialist
Specialize in managing and growing YouTube channels. Optimize performance, and engage with the YouTube community. Provide advice and create effective content publication strategies.
Holder of YouTube Channel Growth Assessment certificate.
Robert Skórski
Rights Management & Analytics
Responsible for managing digital rights and analyzing data. Protect intellectual property, enforce licensing agreements, and track content usage. Utilize analytics to optimize performance and inform decision-making.
Content ID - Geoblocking - Rights Management
Bartłomiej Ciszewski
Head Administration & Payments
Responsible for overseeing administrative operations and managing payment processes. Ensure efficient financial transactions, develop and implement effective payment strategies. Maintain compliance with regulatory requirements and optimize administrative systems.
Where you can meet us
We attend exhibits at major film and television markets throughout the year. Content may be presented at the following markets and festivals: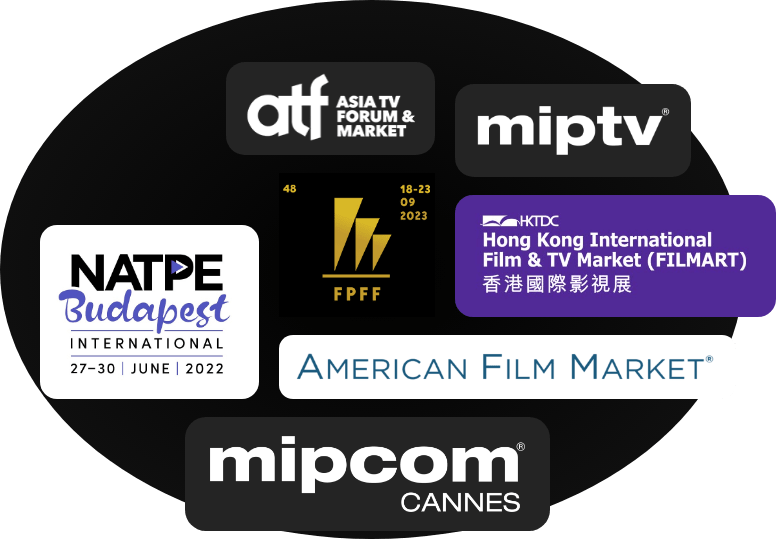 American Film Market
MIPCOM Cannes
MIPTV Cannes
NATPE Budapest International
FilmArt Hong Kong
Asia TV Forum & Market
Festiwal Polskich Filmów Fabularnych (FPFF Gdynia)
Let's talk
Contact us if you need any further information about our services: monetization, anti-piracy, channel management, licence sales and buy, media lab.
Contact us